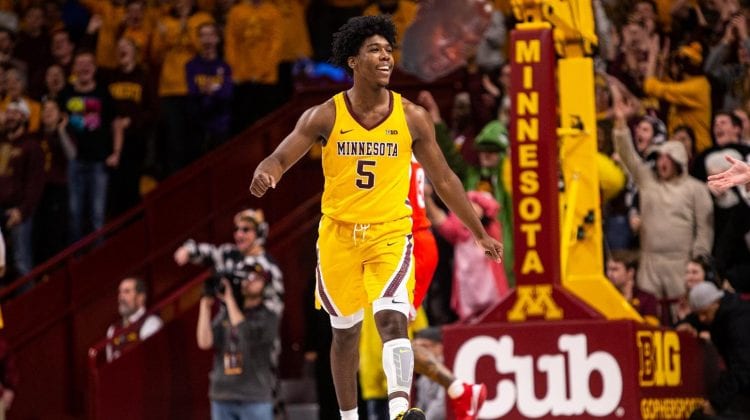 Who's hungry for college basketball?
Here's today's installment of "The Breakfast Buffet", a daily column that can be found here every single morning getting you caught up to date on everything that's happened from the day/night before and everything that's going to happen in the next 24 hours.
Mangia!
Things To Sample
The Big Ten gauntlet continues in Minneapolis
So much for a holiday respite. Michigan State has given up an average of 82 points during its first two Big Ten games and will try and pick up its first conference win tonight on the road at Minnesota. It won't be easy. The Gophers are coming off a dramatic overtime win over Iowa on Christmas and have a distinct advantage at the most important position on the floor. Marcus Carr is averaging 31.5 points and 7.5 assists in Minnesota's last two games, which was highlighted by his game-tying three-point shot at the end of regulation against the Hawkeyes. The Spartans will have to play really well to avoid an 0-3 start in Big Ten play.
Alex Barcello is playing out of his mind
Could an All-American emerge from the WCC at a school other than Gonzaga? Don't rule it out of the realm of possibility if Barcello continues to play at his current level. The 6-2 guard has fully taken over the role that TJ Haws played last season for the Cougars, thriving at the point of attack while also doing everything else that's associated with winning. Through 11 games, Barcello is averaging 16.9 points, 4.8 assists, and 4.8 rebounds while shooting an astronomical 60.9 percent from the field and 63 percent from three-point range. There's absolutely no way that BYU would be 9-2 without him.
The start of a massive week for Colorado
How good are the Buffaloes? No one really knows for sure. Tad Boyle's squad hasn't truly helped or hurt itself yet and is 6-1 overall entering tonight's game in Tucson against Arizona. This is the first of three road games for Colorado this week, as the Buffaloes will also play at USC on Thursday and at UCLA on Saturday.
On The Side
Wisconsin's three primary guards — D'Mitrik Trice, Brad Davison, and Trevor Anderson — have a combined 69 assists to just 19 turnovers. That's elite ball security.
Olivier Sarr doesn't have a made field goal during Kentucky's last two games and has only attempted four shots during that span. The 7-footer has only reached double-figures in two of the Wildcats' first seven games. Sarr averaged 13.7 points last season at Wake Forest.
The ACC feels like it's up for grabs. Flagship programs like Duke, North Carolina, and Virginia can all improve over the next few months, but none of the three currently look like they're close to vintage form.
Duquesne is slated to play its first Atlantic 10 conference game on Wednesday at Saint Louis. The Dukes have not played since Dec. 2nd due to issues related to COVID-19. Keith Dambrot's squad is 1-1 overall.
SMU is off to a 5-0 start and Tyson Jolly still has yet to play a game this season due to personal reasons. The 6-4 guard led the Ponies in scoring (14.5 points) a year ago and also averaged 6.2 rebounds. SMU coach Tim Jankovich said on Sunday that there's no timetable on when Jolly will return to the lineup.
Daily Specials
Maryland at Wisconsin
UC Santa Barbara at UC Irvine
Michigan State at Minnesota
Northern Arizona at Gonzaga
Colorado at Arizona
Leftovers: