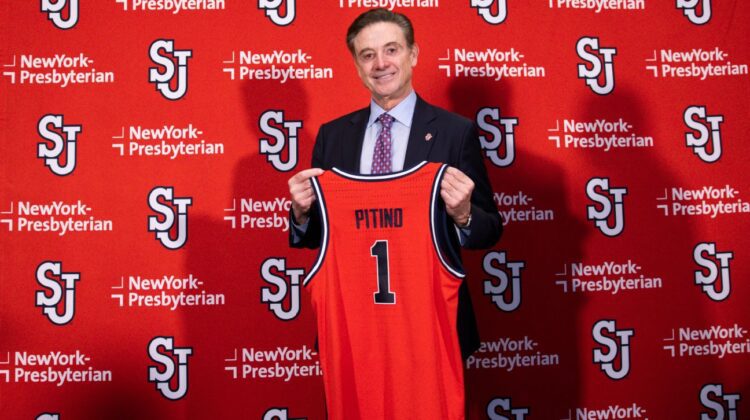 QUEENS — St. John's is attempting to put together a monster non-conference schedule for the 2024-25 season.

Speaking on Friday after practice at Carnesecca Arena, Rick Pitino exclusively told College Hoops Today that the Red Storm are in advanced discussions to play Duke at Arthur Ashe Stadium during the 2024-25 season and Alabama at Madison Square Garden. St. John's would then return a game against Alabama in Birmingham during the 2025-26 season.
"We're in very strong discussions to play Duke at Arthur Ashe Stadium," Pitino said when he was asked if both of the above games were contracted. "We've agreed to play Alabama at MSG next season with a return game in Birmingham the following year. The only problems we have is getting the right dates."

St. John's will also play a Big Ten road opponent during 2024-25 season in the Gavitt Games and host a Big 12 opponent in the Big East-Big 12 Battle.

College Hoops Today previously reported that the Red Storm will play in the 2024 Baha Mar Bahamas Hoops Championship with Baylor and Tennessee with the fourth team in the event currently TBD.

"We'll probably have a non-conference schedule that's the best in St. John's history," Pitino said in reference to the 2024-25 non-conference slate. "It takes a year to build a schedule like that."

The Red Storm are currently ranked 23rd in the ROTHSTEIN 45 entering their first season under Pitino.
Leftovers