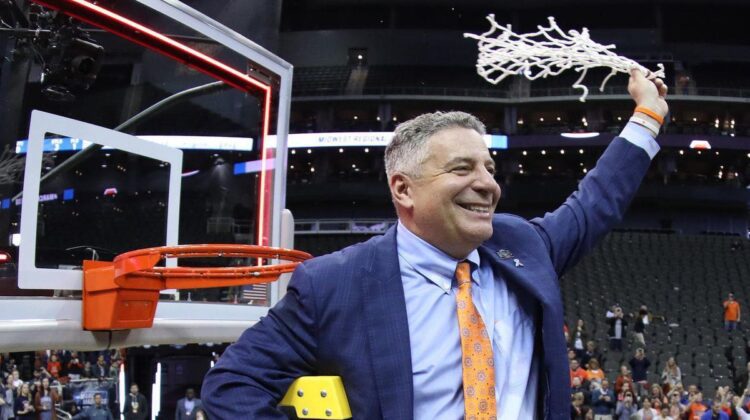 This week's ROTHSTEIN 45 is now LIVE!
Check out our rankings below:
1. Baylor: 69-6 over the past three seasons.
2. UCLA: A different team with Cody Riley back in the lineup.
3. Gonzaga: Host BYU on Thursday.
4. Auburn: The best team in the SEC.
5. Michigan State: Gabe Brown is having a senior year to remember.
6. Duke: Had 17 turnovers in Saturday's loss against Miami.
7. Purdue: Trevion Williams is playing like an All-American.
8. Arizona: 28 assists on 33 made field goals last week against Washington.
9. USC: Will play three games this week in five days.
10. Kansas: Got minimal production up front in Saturday's loss at Texas Tech.
11. Wisconsin: 13-1 with Johnny Davis in the lineup.
12. Houston: Josh Carlton is becoming a national name.
13. Villanova: Trending upward.
14. Ohio State: America is running out of adjectives for E.J. Liddell.
15. Iowa State: Will play Kansas, Texas, and Texas Tech in its next three games.
16. Seton Hall: Saturday's OT win over UConn was a classic.
17. Xavier: Wednesday's game against Villanova will be electric.
18. LSU: Tari Eason is the best player that not enough people are talking about.
19. Texas Tech: Starting to look like one of the top teams in the Big 12.
20. Alabama: Giving up an average of 83.8 points in four losses.
21. Kentucky: TyTy Washington had 17 assists in Saturday's win over Georgia.
22. Texas: Only scored 51 points in Saturday's loss at Oklahoma State.
23. Providence: Need A.J. Reeves back.
24. Illinois: Kofi Cockburn is playing like the National Player of the Year.
25. Miami: Jim Larranaga is 7-7 against Duke since he arrived in Coral Gables.
26. Tennessee: A Big Ten team in the SEC.
27. UConn: Four losses have come by a combined 14 points.
28. San Diego State: Made a statement on Saturday against Colorado State.
29. West Virginia: Sean McNeil is 10-12 from three-point range in his last three games.
30. Colorado State: No longer unbeaten.
31. Loyola Chicago: Most of its rotation is eligible for Social Security.
32. Creighton: Alex O'Connell is quietly playing the best basketball of his career.
33. North Carolina: Armando Bacot is playing like a man possessed.
34. Oklahoma: Have enough to earn an at-large bid on Selection Sunday.
35. BYU: A massive week looms with games at Gonzaga and San Francisco.
36. Florida: Gave up an average of 84 points in losses to Alabama and Auburn.
37. Indiana: Got a nice boost from Rob Phinsee on Sunday against Minnesota.
38. Saint Mary's: Only averaging 52.3 points in four losses.
39. Iona: Lost a heartbreaker on Saturday at Saint Louis.
40. Iowa: Hasn't really helped or hurt itself yet.
41. San Francisco: Yauhen Massalski is a stud.
42. Davidson: Shooting 41.4 percent from three-point range as a team.
43. Minnesota: Lost two straight.
44. Wake Forest: Alondes Williams is officially in the All-American conversation.

45. Marquette: Buy stock in both Kam Jones and Tyler Kolek.
Leftovers