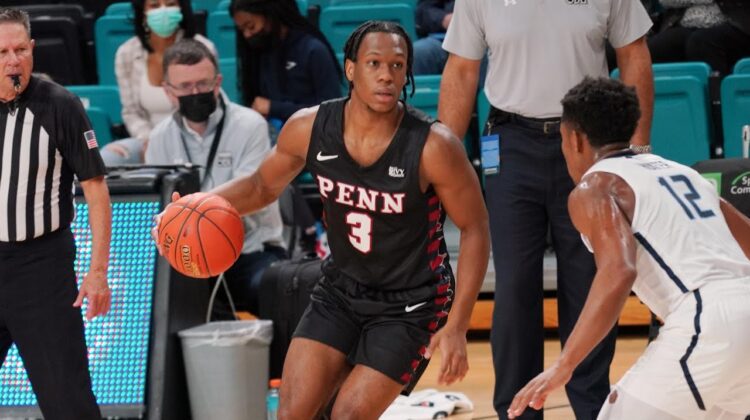 Penn transfer Jordan Dingle has committed to St. John's, he told College Hoops Today.

The 6-3 guard averaged 23.4 points last season and was second in the country in scoring.

"Playing at Madison Square Garden and having the chance to revitalize this program was an opportunity that I ultimately couldn't pass up on," Dingle said. "When I was playing AAU with the Long Island Lightning, I didn't have too much knowledge about St. John's, but we practiced there. As time went on, I followed the program when Shamorie Ponds was there and I thought the atmosphere at the games was really electric. I thought that St. John's should be the best program in New York and one of the best programs in the country. That's what I'm aiming for next season."

Dingle's commitment represents the Red Storm's most significant addition under Rick Pitino. The Long Island native has All-Big East caliber ability and should put St. John's in position to make the NCAA Tournament next season for the first time since 2019. Dingle averaged an impressive 21.5 points against power conference opponents last season in a pair of games against Villanova and Missouri. He also scored 30 or more points on three separate occasions and reached double figures in every single game that he played.

With the addition of Dingle, St. John's is now 30th in the ROTHSTEIN 45.
Leftovers