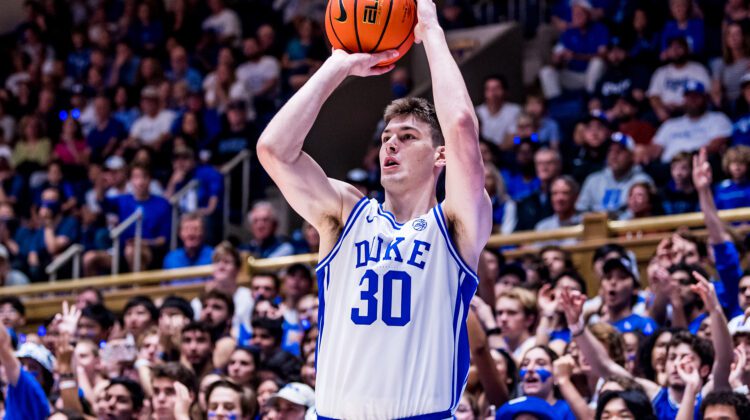 A year after he performed like one of the best players in the ACC as a freshman, Kyle Filipowski is primed to perform like one of the best players in the country as a sophomore.

That progression though may come with a bit of a wrinkle, according to Duke head coach Jon Scheyer.

"I think you'll see even more versatility from him," Scheyer said Monday of the 7-foot Filipowski on this week's edition of the College Hoops Today Podcast. "Bringing the ball up, shooting three-point shots. His decision making and passing — in addition to what he did last year scoring and rebounding — I think all of those things can show."

Scheyer also praised Filipowski's conditioning level as the official start of practice is roughly a week away.

"With his body and the work that he's done this offseason, his defense is drastically improved," Scheyer added regarding Filipowski. "His ability to move his feet and protect the rim, defend the pick-and-roll — we need him to be a complete player for us."

Scheyer also revealed that both Filipowski (hip) and Mark Mitchell (knee) have been fully cleared for all basketball related activities after a pair offseason surgeries.

Filipowski averaged 15.1 points and 8.9 rebounds last season as a freshman while earning All-ACC Second-Team honors. Mitchell averaged 9.1 points and 4.5 rebounds a year ago, but did not play in Duke's NCAA Tournament loss to Tennessee last March due to injury.
The Blue Devils return over 80 percent of their scoring from last season's team that finished 27-9 and are currently ranked SECOND in the ROTHSTEIN 45.
Leftovers