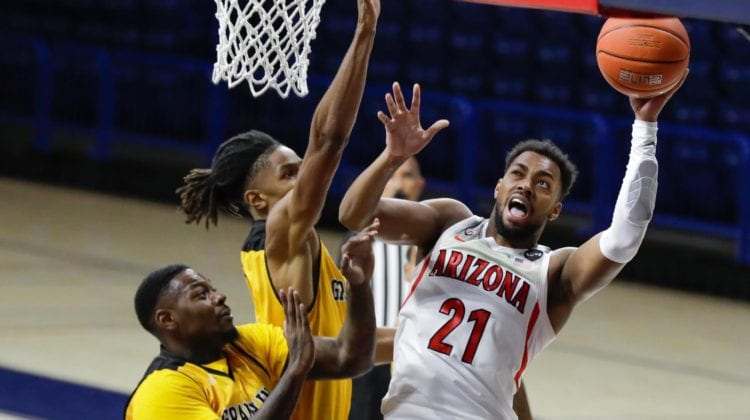 Arizona transfer Jordan Brown has committed to Louisiana Lafayette, he told College Hoops Today on Friday.
"I just felt a real connection with the coaching staff," said the 6-11 Brown, who averaged 9.4 points and 5.2 rebounds last season at Arizona. "I feel like they can help me get where I want to go."
Brown is the first ever McDonald's All-American to commit to the Ragin' Cajuns and the highest rated player in the history of the men's basketball program. Brown was a five-star recruit coming out of high school and played one season at Nevada before transferring to Arizona.
Since he's now a two-time transfer, Brown will need a waiver from the NCAA to be eligible to play during the 21-22 season.
Louisiana Lafayette finished 16-8 last season.
Leftovers