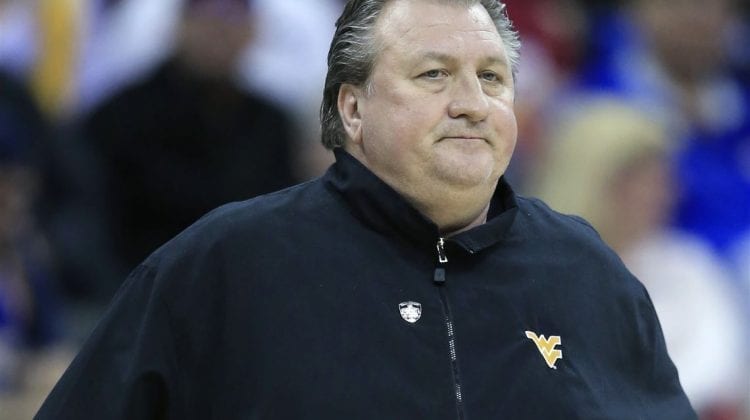 It's never too early to start looking ahead to next season!
Check below for our list of 5 dark horse candidates that could reach the 2021 Final Four.
In no particular order:
West Virginia: Bob Huggins has won 25 games or more four times since he took his alma mater to the Final Four in 2010, but the team he's about to coach could give him his best chance to get back to the sport's most hallowed showcase. Eight of West Virginia's top 10 scorers return from last season's 21-win team, led by the physically overwhelming power forward/center combo of Derek Culver and Oscar Tshiebwe. 6-10 freshman Isaiah Cottrell also figures to make an immediate impact thanks to his skill level. If sophomore point guard Miles "Deuce" McBride can continue to evolve after averaging 9.5 points as a freshman, Huggins will have an all-conference caliber perimeter player to pair with an already lethal baseline.
LSU: Javonte Smart, Darius Days, and Trendon Watford all returned to school after flirting with the 2020 NBA Draft while five-star freshman Cam Thomas could be among the SEC's top scorers. Will Wade has also improved his front court depth thanks to the addition of three transfers — Bryan Penn-Johnson (Washington), Josh LeBlanc (Georgetown), and Shareef O'Neal (UCLA) — who all stand 6-7 or taller. LSU has pound-for-pound the best roster in the SEC.
Arizona State: The Sun Devils have the requisites to be as explosive offensively as any team in the sport team this season, thanks to a deep perimeter led by All-American guard Remy Martin and veteran Alonzo Verge. A pair of highly rated freshmen — Josh Christopher and Marcus Bagley — will also command major minutes. A year ago, Arizona State averaged 73.8 points each time it took the floor; don't be shocked if that average increases significantly this season. This will be one of the harder teams to defend in all of college basketball.
Rutgers: The Scarlet Knights were set to make their first NCAA Tournament appearance since 1991 last March before the event was cancelled due to COVID-19. How are they a dark horse to play deep into the 2021 NCAA Tournament? Six of Rutgers' top eight scorers are back from a team that won 20 games, headlined by all-conference guard Geo Baker. Steve Pikiell will also add an impactful newcomer in 6-10 freshman Cliff Omoruyi, who was a consensus top-50 recruit. Ask yourself this: if Michigan or Ohio State had this type of returning personnel and incoming talent, how would they be perceived? The Scarlet Knights deserve to have a seat at this table.
Memphis: If Penny Hardaway can get Memphis into the field of 68, there's a good chance that the Tigers will have equal or more talent than any other team they'll face in the bracket. This roster is loaded with former four and five star recruits, led by combo guard Boogie Ellis, versatile forward D.J. Jeffries, and freshman big man Moussa Cisse. Virginia Tech transfer Landers Nolley should also add another layer thanks to his offensive versatility. Hardaway has stacked talent on top of talent on Beale Street.